Uniform
Swinton Academy Uniform
It is our academy policy that all students wear academy uniform when attending the academy, or when participating in an academy organised event outside of normal school hours. We provide a complete list of the items needed for our uniform in our academy prospectus.
We ask all parents/carers who send their children to our academy to support the academy uniform policy. We believe that parents have a duty to send their children to school correctly dressed and ready for their daily schoolwork. One of the responsibilities of parents/carers is to ensure that their child has the correct uniform and that it is clean and in good repair.
Essential Uniform Items
All of the item below are essential uniform items. With the exception of the school tie and blazer, all other item can be bought at standard high street retailers and supermarkets. Blazers and ties can be purchased through Pinders in Rotherham
https://pindersschoolwear.com/schools/247/SwintonAcademy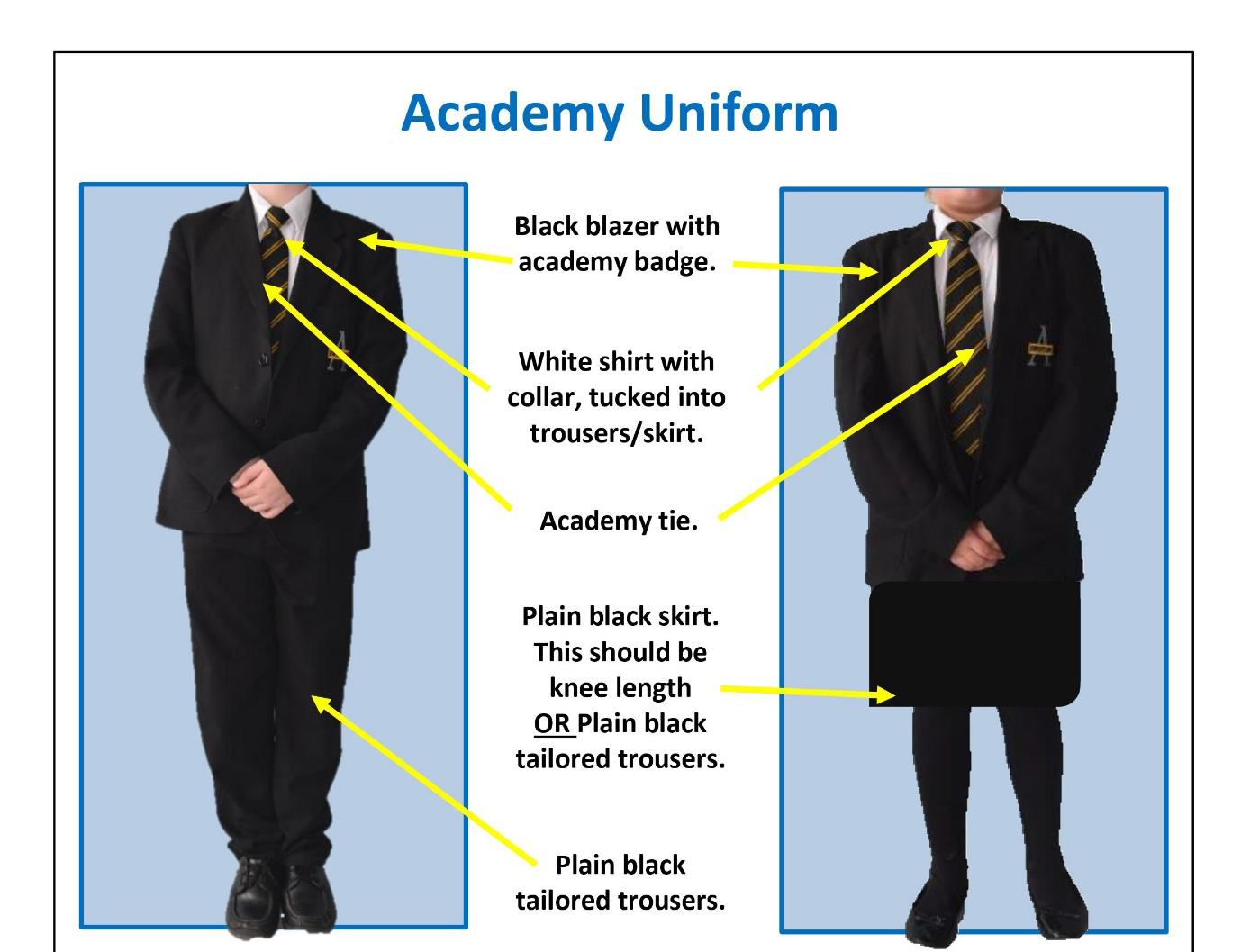 Optional uniform Items
In cooler conditions students may chose to wear a plain back V-neck jumper under their blazer. Suitable black v-neck jumpers can be purchased at high street retailers and supermarkets.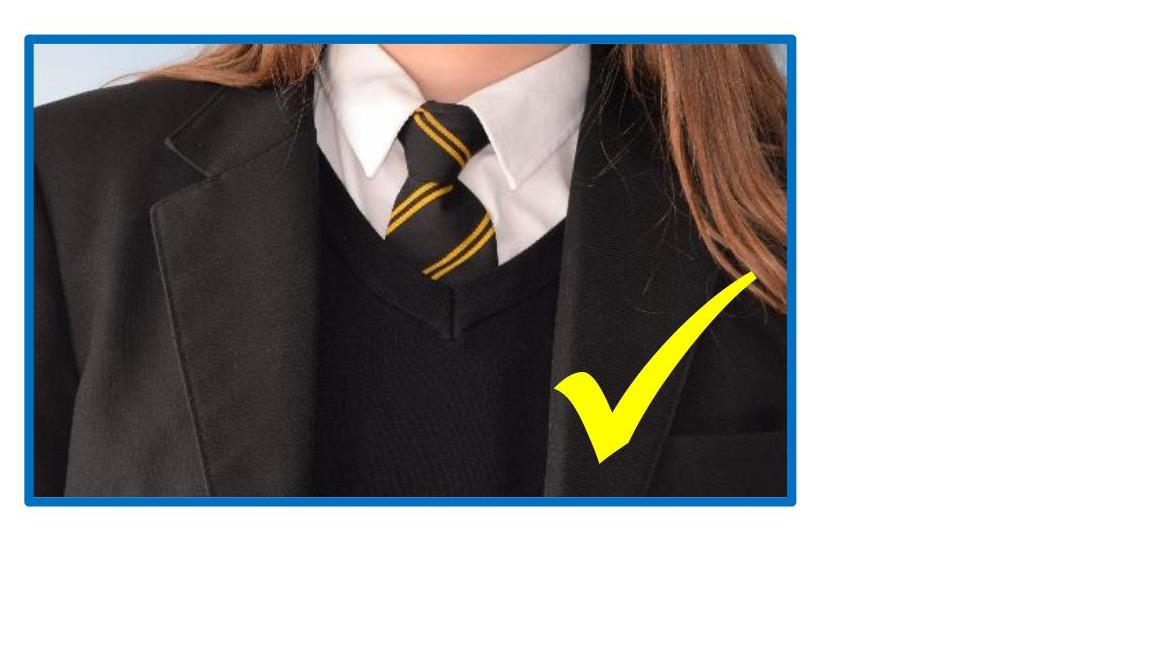 Suitable Footwear
Students must wear plain black leather shoes, these can be Velcro, lace or buckled. Suitable shoes can be purchased at high street retailers and supermarkets. Trainers and sandals are not to be worn.



The academy encourages all parents/carers to donate any clean/good condition blazers and ties if no longer required. Please contact the academy directly if you would like to donate or if you require any of these items.